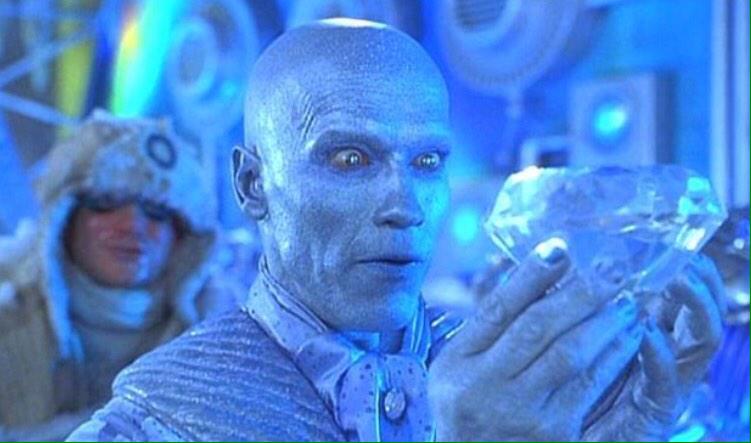 Total number of freeze, ice, or cold related puns: 39
Character who makes the most freeze puns: Mr. Freeze, with 23
First Freeze pun in the movie: "The Iceman Cometh" -Mr. Freeze
Last Freeze pun in the movie: "Winter has come at last" -Mr. Freeze
Stupidest Freeze Pun in the movie: "In this universe there's only one absolute: everything freezes!" -Mr. Freeze
Best Freeze Pun in the movie: "You know what killed the dinosaurs? The ice age!" -Mr. Freeze
Fastest streak of continuous freeze puns: 5 puns in 24 seconds, during the scene where Mr. Freeze is talking to Vivica A. Fox, from "Freezie, I'm feeling hot" to "Talk about your cold shoulder".
Best Non-Freeze Pun in the movie: When Mr. Freeze and Poison Ivy are crafting their plan to freeze over earth and start a new society in its place, Poison Ivy says: "We will be the only two people left in the world", and Mr. Freeze responds: "Yes. Adam…and EVIL!"
Money Earned domestically in opening weekend box office sales: $42,872,605, the third highest gross of summer 1997.